Share
Like this site? Bookmark & share it:
Crochet - Handmade Style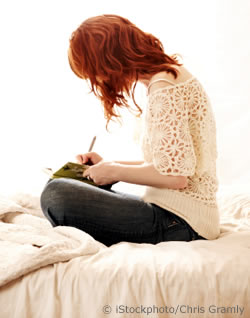 Welcome to CrochetBrain.co.uk. We love modern crochet and want to share that enthusiasm with you.
We'll be keeping you posted on the latest crochet products, new crochet yarns and crochet threads. We'll also be reviewing the latest crochet books and giving you advice on how to overcome common crochet problems such as yarn substitutions.
For a bit of fun, why not take our crocheter's personality test to see what your strengths and weaknesses are and to get ideas of new things to try based on your personality profile.
After all your hard work, keep your crochet in good condition and safe from bugs that eat yarn, see our crochet care section for more details.
Autumn Winter Crochet Fashion Trends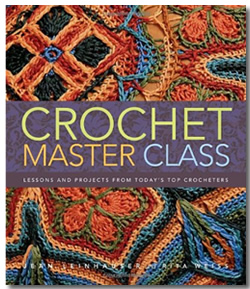 The big fashion trend this season is checks, tweeds and tartans. So now is the time to brush up on your woven crochet techniques. If you're not familiar with woven crochet, get hold of a copy of the Crochet Master Class book. Click here to find out more and to buy your copy.
Checks, tweeds and tartans are a high street trend for clothes, accessories and homewares. A lovely tartan style afghan / blanket in woven crochet would be a great winter crochet project.
This season, crochet is being mixed with both knitting and fabric. Look out for tops with crochet on the sleeves, shoulders, yoke, hem or front panel.
Novelty yarns such as boucle and eyelash yarns are in evidence at the moment. Don't bother with fancy pattern stitches, they will be obscured by the yarn.
Latest Crochet Goodies
Super Cute Crochet for Little Feet by Vita Apala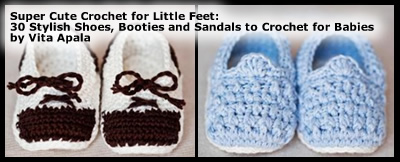 30 Stylish Shoes, Booties and Sandals to Crochet for Babies
This book plays to the strengths of crochet to produce beautiful, structured shoes for babies.
The book contains excellent tutorials to ensure great results.
Click here to find out more and to buy your copy.
KnitPro Crochet Hook Sets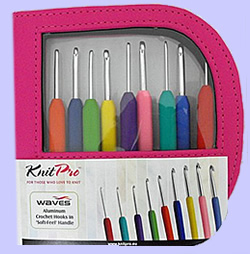 Lovely, ergonomic crochet hooks.
The sets are available in either a pink or lime green case.
An investment you will enjoy for years to come.
This crochet hook set would also make a perfect gift for any keen crocheter.